Nov
10
2020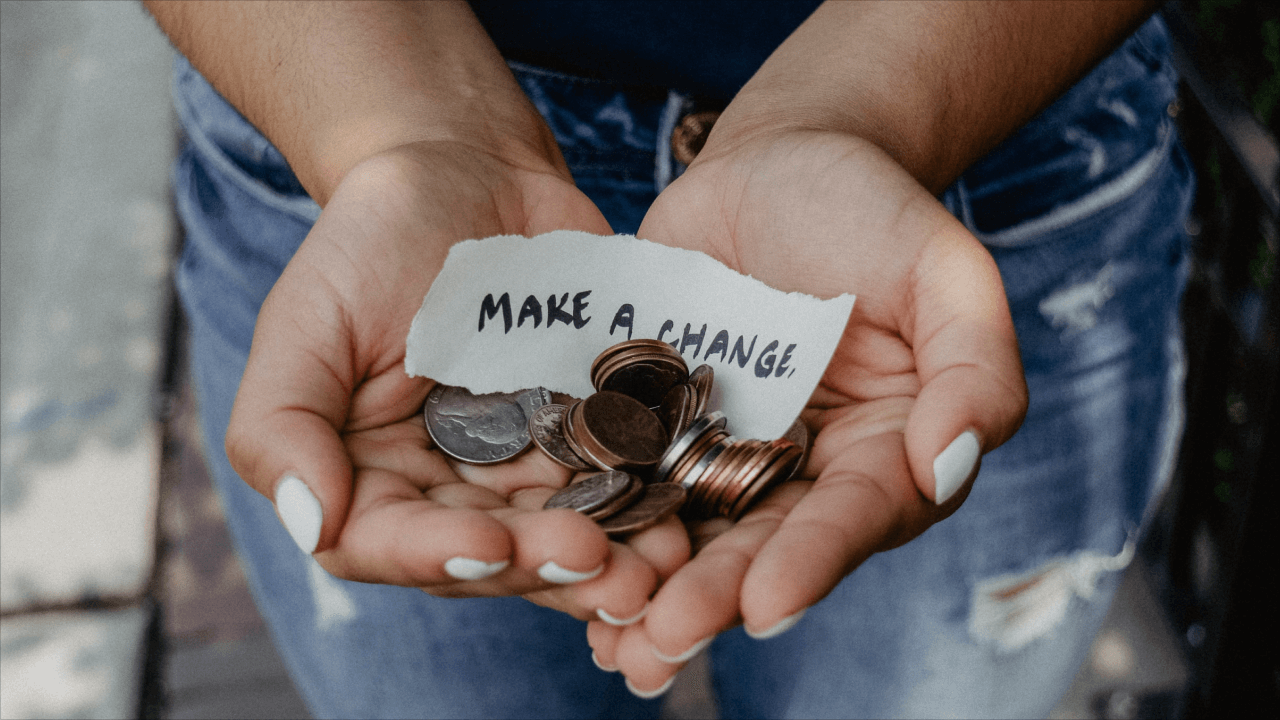 The most powerful nonprofit emails tell compelling stories through videos, interviews, and long-form blog posts. Educate the audience, thank them, and share campaign milestones in both your emails and your website to increase donations. These elements can help your audience understand the value of the nonprofit organization and why they should support the mission.
Nonprofit emails should be transparent with audiences, answering the following questions: Who is the nonprofit organization? Why is the organization asking for money? What is the organization's mission? What does the organization do with the money?
Estimated reading time: 10 minutes, 15 seconds
Nov
09
2020
Email marketing, not unlike most direct marketing efforts, will only work if you put some thought behind it. Not doing so will ensure whatever time and effort you did put in is wasted.
Think about the email you've received today. Chances are, there were a few that missed the mark. Maybe they got your name or industry wrong or they mentioned tradeshow season in July, when for you it starts in September. Untargeted email campaigns are, unfortunately, very common.
There's good news: targeting your email campaigns is easier than ever because of the technology available. With some assistance and a good plan you can target your emails and get a better response rate.
Estimated reading time: 2 minutes, 25 seconds
Nov
09
2020
So yet another person has told you your company needs to use social media as another contact point with your B2B clients. You've even studied up some on what B2B social media marketing is and begun to gather a pretty good pool of friends and contacts on Facebook and Twitter. But you may find those contacts tend to be individuals interested in your company rather than other companies looking to do business with you. What now?
The difference in social media solutions for B2B as opposed to B2C is not a matter or reinventing the wheel, but rather of refining your focus. By observing some established principles of effective social media combined with focusing on the social media tools best suited to your type of business, you can make social media work for your company. Here are some general observations and principles that will help make your B2B social media marketing efforts successful.

It's Still About People – Companies don't communicate; people do. Generally, the way another company becomes connected to yours through social media begins with one person in that company following yours. Learn to watch who has requested friendship on Facebook or is following your Tweets. Look for decision makers and focus on communicating back with them like you would a human being, not a "fan" or "follower".
Be a Giver, Not a Taker – Social media is about joining in a conversation, not grabbing a bully pulpit. If the manager of another company requests to follow you don't immediately start spamming him or her with sales information. Monitor what is going on with companies you want to do business with and join their conversation. This takes some time and doesn't show the immediate results some would like, but over the long haul it works
Say Something Worth Hearing – Busy people don't read blogs and tweets for recreation. They are looking for worthwhile information. David Armano, Senior Vice President of digital marketing firm Edelman Digital puts it this way; "The key is to provide value through thought leadership."  Executives, hard pressed for time, often don't have time to plow through a 30 page white paper, but a four minute informative video clip or presentation they can link to from a Tweet may be just the ticket to elevate you to expert status in their mind.
Make Friends with LinkedIn – Many professionals and companies are missing the point of a targeted social media tool like LinkedIn. Make use of the Q&A section where members from different companies are already looking for answers to their industry questions. Those asking these questions are a built-in audience for those who can answer their questions.  Join groups that a relevant to the type of business you are in. Start a topic on your own and thus build an audience of businesses managers who need the information and service your company can offer. Spend as much time on your LinkedIn profile as you would an ad in the paper, if not more. The ad will be yesterday's news before long, but nothing ever truly goes away in the cyber-world.
Estimated reading time: 2 minutes, 47 seconds
Nov
08
2020
Getting to the inbox should be a sender's number one priority. After all, campaigns and emails can't be successful if they never arrive.
Even the most experienced senders run into occasional inboxing issues. Email is constantly changing and evolving as a communication channel, which means senders must change and evolve with it. Determining how and why your emails are ending up in spam is key to taking advantage of the power of email.
Emails get sent to spam for a wide variety of reasons, with no one-size-fits-all reason or solution. Every sender's situation is unique. From fixing misleading language to improving a poor sending reputation, we've compiled our list of best practices to outline how to remedy a spam problem.
Estimated reading time: 4 minutes, 50 seconds
Nov
07
2020
We decided to monitor our service with one of the best in the market -> uptimerobot.com .
During these years 2015-2020 we had 99.9% uptime in our internal statistics but we couldn't share this with you. This public service makes it possible and if you ever wanted email service that has minimal connection issues, you can rely on us. We hope we won't have any major issues even in the next 5 years. Unless an aircraft crashes in our building or something really bad happens, we will be here.

You can bookmark this link -> uptime.smtpboxes.com which should be available 24x7 so you can track how we do. If it says we are online and you can't open some of our other pages, you probably have some DNS/ISP issues.

Important - whole website maintenance in middle of December 2020
We will put brand new quality SSDs to our servers, which can take 2-3 hours time of outage.
This should speed some things surely.
Expect another quick post for this outage hours before it happens.
Estimated reading time: 1 minute, 0 seconds
Nov
07
2020

Let's imagine that you just spent hours conjuring up a kick-ass email. But as you go to send it, you notice that the preview that just hit your inbox looks off. Maybe an image is misaligned, there are broken layouts, text is underlined when it shouldn't be, or there's more added to the footer that makes it look terrible. Welcome to the world of email rendering. You would think that after almost 50 years of emails being sent that we'd have a solution for this.
You'd be wrong.
Unlike other visual mediums, email's complications come from how different systems interpret the code of the email. If we bundle webmail clients together with browsers, there are five major factors that determine how an email renders:
Email service providers (ESP)
Operating systems
App and web-based email clients
Screen sizes
Images enabled/blocked/dynamically inserted
Estimated reading time: 4 minutes, 37 seconds